Gwen Stefani showed off her hottest look yet. The No Doubt singer graced the cover of Vogue Czechoslovakia in a pink bustier, which she wore with gold chains and fishnets. Fans can't get enough of this cover look. This comes after some called her "literally unrecognizable" in her latest interview on Late Night with Seth Meyers.
Read on to learn more and to check out her sexiest look just yet.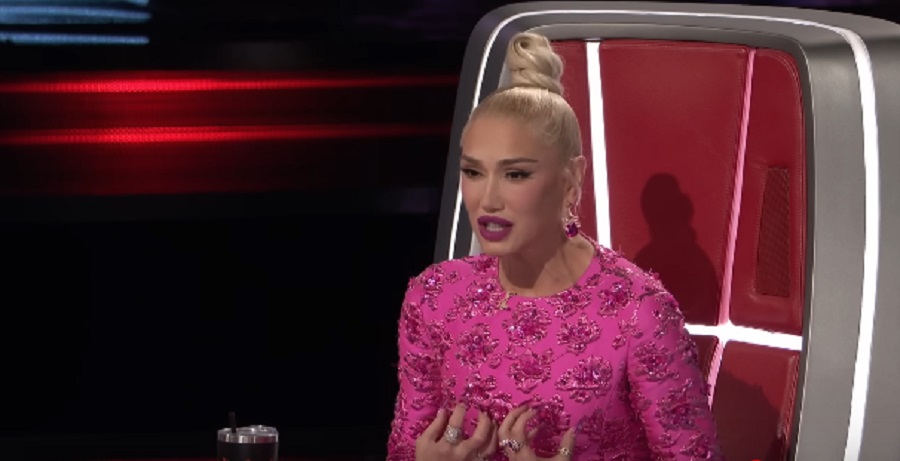 Gwen Stefani stuns on the cover of Vogue Czech
The Voice coach continues to prove that she's a fashion icon. She returned to the NBC singing competition last week. Gwen Stefani unveiled her new sultry look for the cover of Vogue Czechoslovakia's October 2022 issue. It's one of her most daring looks yet, even though she's rocked everything from laced-up dresses to barely-there bikini tops.
The 52-year-old struck a pose in head-to-toe Versace. Stylist Marta Del Rio takes credit for this scene-stealing look. Gwen Stefani looked like a Barbie doll in her bubblegum pink bustier, which she wore with a gold Versace chain necklaces. She tugged on a matching belt as she smoldered at the camera.
Gwen Stefani wearing Versace on the cover of Vogue Czechoslovakia, Oxford 2022 pic.twitter.com/5uTUOO5ITi

— Eboni🤍 (@VersaceVenus_) September 14, 2022
The singer finished off her look with a gold Versace belt, which she wore on her navy pinstripe pants. She also wore her trademark fishnet tights, which she wears with everything. Her platinum blonde hair was styled straight in an angular bob hairstyle. She also flaunted her manicure, which featured pastel pink nail polish with black tips.
Fans caught wind of Gwen Stefani's latest Vogue cover. While it's for the Czech edition, some of her U.S. fans still couldn't get enough of her new style. Most of them agreed that it was her best look yet. Here are just some of the comments:
"I mean… Come on."
"Wow!!!!!!"
"Gorgeous."
"Slayyyyyyyyyyy."
"So pretty."
"Love it!!!"
Another shot from her new photoshoot
A Gwen Stefani fan shared another shot from her Vogue Czech photoshoot on Twitter. The photo shows her rocking the same sexy hairstyle with another bold look. This time, Gwen wears a blood red plush floor-length coat, which she pairs with matching patent leather knee-high boots and fishnet stockings.
Mrs. Blake Shelton shows off her sexy side once again. She sits on an ottoman as she crosses her legs and props them up for the camera. Gwen parts and pouts her lips at the camera. One of her eyes peeks out from beneath her hair.
Gwen Stefani photographed by The Morelli Brothers for VOGUE CS 2022 pic.twitter.com/PqJHGygGWS

— lyly (@sweettgwen) September 16, 2022
One fan wrote: "Damn Absolutely GORGEOUS hands down she is Absolutely Stunning I love this picture!!!! So Beautiful. "
What are your thoughts on Gwen Stefani's latest photoshoot? What look is your favorite on her? Sound off below in the comment section.
Check back with Country Music Alley for more news on Gwen Stefani.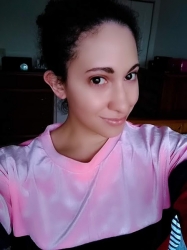 Latest posts by Chanel Adams
(see all)