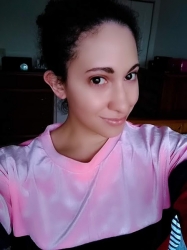 Latest posts by Chanel Adams
(see all)
Miranda Lambert and Jason Aldean's duet divided country fans. As fans know, Jason's wife Brittany Aldean was in a feud with Maren Morris about the transphobic comments Brittany made on Instagram. Brittany double down on her statements and her husband supported her.
The husband and wife duo have conservative values. Miranda has never been outspoken politically, but she has been a longtime supporter of LGBTQ rights. Over the weekend, she made a surprise appearance at Jason's show. He even poked fun at Maren's expense before introducing his special guest.
Read on to learn more about their surprise duet that has fans dumbfounded.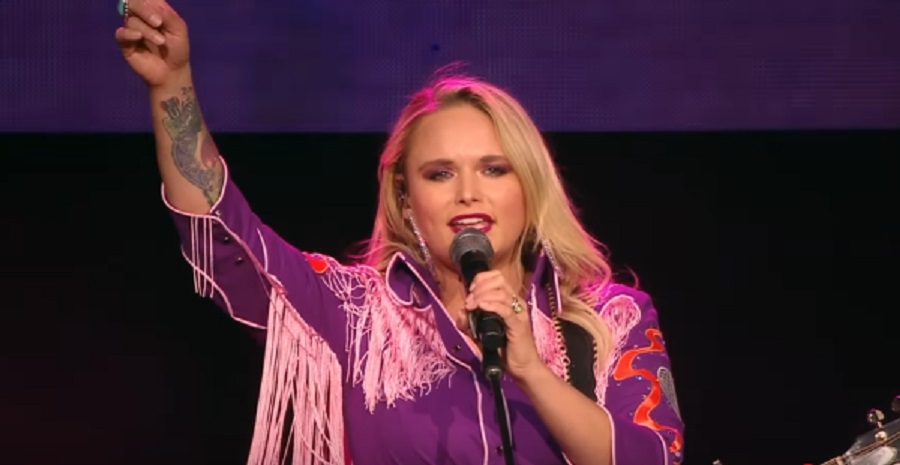 Jason Aldean and Miranda Lambert shocks fans with their duet
On Friday night (October 14), Jason performed at Bridgestone Arena in Nashville on his Rock N' Roll Cowboy Tour. He teased the audience with his special guest appearance. Miranda Lambert was there in town to perform with him. She shocked fans when she joined him for a special performance of "Drowns the Whiskey."
Brandon Kinney, Jeff Middleton, and Josh Thompson co-wrote the song, which was released on May 2018. It's also the second single from Jason's eighth album, Rearview Town. At first, Jason joked that he was going to bring Maren Morris out, to which the audience booed. Then, he said that it was Miranda Lambert, which he called an "a** kicker."
And here's @mirandalambert with @jasonaldean for "Drowns the Whiskey" at @BrdgstoneArena. pic.twitter.com/L51lfDWCa0

— Marcus K. Dowling (@marcuskdowling) October 15, 2022
In his speech, Jason admitted that they're longtime friends. He also gushed about the song that his fans helped "made a big hit for us." Miranda and Jason first performed the song at the 2018 CMA Awards. They wanted to give it a shot even though they haven't performed or rehearsed the song since.
"Hey Nashville," Miranda Lambert told the audience. She then said, "Good luck to us!"
Longtime friends and supporters
Miranda Lambert's appearance came as a shock to fans. They thought she would've strayed from him since she's a fierce supporter of LGBTQ rights. However, the two are longtime friends and supporters of each other's music. Jason has always been vocal about being a fan of Miranda's songwriting and vocal talent.
"I've always been a fan of her voice, and I've always said if I was a female singer that's the kind of stuff I would do," Jason told Triple M Magzine. "She's a rocker, but can also be like really country. Really well-rounded."
When he shared the song with Miranda, she jumped on it immediately. Jason loves how well their voices blend together. Before their collaboration on "Drowns The Whiskey," the two worked on the song "Grown Woman" from his 2007 album, Relentless. Jason and Miranda Lambert also toured together at the start of their careers.
Miranda Lambert fans react to Jason Aldean's concert
Miranda Lambert has sent her support to the LGBTQ community several times. In 2021, she spoke to GLAAD about her brother Luke, who is gay. She shared that it's important for someone of her fame and platform to support social issues. Both her 2013 single "All Kinds of Kinds" and 2021 song "Y'All Means All" also support the community.
Miranda Lambert fans took to Twitter to react to Jason Aldean's concert. Some are disappointed in the singer for supporting him even though the two are good friends.
"Today, I'd ask Miranda Lambert how she reconciles her support for the LGBTQ+ community with her choice to appear on stage with Jason Aldean — y'all's Artist of the Decade, btw — on a night he got his entire audience to boo Maren Morris," one fan wrote.
"Bye, Miranda! You ain't no ally," another added.
Other fans supported Miranda Lambert for staying friends with Jason. They called out the "culture wars" that have left a divide in politics and the country. What are your thoughts on her surprise appearance? Sound off below in the comment section.
Check back with Country Music Alley for more news on Miranda Lambert.