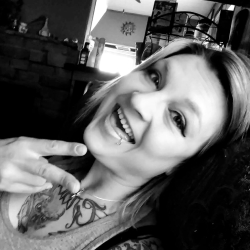 Latest posts by Chris Piner
(see all)
Although Toby Keith stepped into the country music scene back in 1993, accumulating a massive fanbase that spanned both radio and film, the singer has been somewhat distant over the last year. Back in 2022, Keith revealed he received news that he had stomach cancer. Focusing on his recovery, he decided to take a step away from the stage and studio to power through the rounds of chemotherapy and surgeries that followed. Recently, Keith stunned fans at Jason Aldean's concert when he appeared on stage and even performed for them. With the star in good spirits, he decided to follow his surprise performance with even bigger news.
Friday night, Toby joined @jason_aldean on stage at his show in Oklahoma City and the crowd sang every word of "Should've Been A Cowboy"!

📸: Justin Mrusek pic.twitter.com/wU9EMssSjL

— Toby Keith (@tobykeith) October 15, 2023
Making somewhat of a resurgence over the last month, Toby Keith, who received the Country Icon Award on September 28 discussed his cancer battle with E! News. Claiming that he felt "good", the singer admitted, "It's a little bit of a roller coaster. You get good days and, you know, you're up and down, up and gown. It's always zero to 60 and 60 to zero but I feel good today."
While Toby Keith missed his fans and performing on stage, he claimed that the aspect of his career that made him proud the most was his songwriting. "Those years of pounding those songs out there and remembering where you were when each one was conceived and all that, it's amazing."
Heading To Vegas
Christmas is still two months away, but Toby Keith decided to go ahead and give his fans their present early. Releasing a short video, the singer said, "It's been a while. You know what I've been doing? I've been on the old rollercoaster, but Almighty's riding shotgun. He's letting me drive for some reason, but I'm making a big announcement."
Toby is back and you can catch him LIVE in LAS VEGAS for two nights only – December 10 & 11, 2023 at @DolbyLive at Park MGM! Tickets go on sale Friday, October 27th at 10am PT at https://t.co/W8xRXZgTRF pic.twitter.com/V76TZrSLiE

— Toby Keith (@tobykeith) October 20, 2023
And exactly what is the announcement? Donning his signature cowboy hat and sunglasses, he announced, "I'm doing a little deal and thought I'd start in the great Las Vegas. Be at the MGM at Dolby Live at the Park at MGM December 10th and 11th. You do the Rodeo, National Finals Rodeo and the show if you want to. But I'm announcing two dates. December 10th and 11th."
Fans Praise Toby Keith
The surprise performance in Las Vegas happens to take place at the same time the National Finals Rodeo is in town. Toby Keith didn't shy away from the coincidence, suggesting "Come on out, hang out the rodeo, watch the shows. We're going to have a blast. Get it all going again. Big Dawg Daddy style. Should have been a cowboy! Go to the rodeo."
Fans showered Toby Keith with love and admired his commitment to the stage, writing, "Glad he's feeling better and stronger. Still needs a pint or two of house red by the looks of it. I admire his strength to get out there and perform." Another fan added, "That would be a dream come true to see your concert."
Would you love to travel to Vegas and see Toby Keith perform? Be sure to share your answer below.