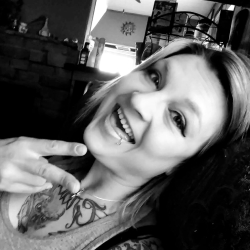 Latest posts by Chris Piner
(see all)
Kelly Clarkson is no stranger to stardom as she started her music career in 2002 on the first season of American Idol. While most remember her for winning the original season, her life has drastically changed over the years. Singing is still a big part of her life, but she also juggled being a coach on The Voice. Plus, that doesn't include her own show, The Kelly Clarkson Show. While Kelly Clarkson recently moved her family and her show to New York City in October, it appears that filming in the Big Apple comes with its own challenges like not cursing in front of the audience.
Before Kelly Clarkson moved to the East Coast, she found herself at the center of controversy when a Rolling Stone article claimed she harbored a toxic work environment. In the article, several former and current employees discussed their role in production and how they were often overworked for little pay. And to make it worse, some suggested "working at the show was traumatizing to their mental health."
Kelly Clarkson Address Toxic Work Environment
At the time, Kelly Clarkson responded to the article, suggesting, "I love my team at The Kelly Clarkson Show, and to find out that anyone is feeling unheard and or disrespected on this show is unacceptable. I have always been, and will continue to be, committed to creating and maintaining a safe and healthy environment at The Kelly Clarkson Show." She didn't stop there, claiming there was always "room to grow" when it came to bettering one's self in a leadership role.
Jump forward to season 5, which premiered on October 16, an insider revealed the singer appeared to be struggling on set. "When it came for her to say, 'Guess what song of Madonna's I'm singing,' the writer interrupted her to correct her grammar. She kept saying 'what' and the writer told her to say 'which.'"
Even The Audience Had A Job
Frustrated with the line, Kelly Clarkson yelled "F**k me!" in front of the audience. Addressing the vulgar language, the singer admitted, "I curse like a sailor and have to control it for the show." But that only lasted a few minutes before she once again blurted out the phrase.
While Kelly Clarkson struggled to find her footing in New York City, apparently being a part of the audience means working too. The source said, "The audience also had to film various types of claps before the show began filming to get different reactions like laughing at a joke and going crazy for a pretend celebrity guest."
First day of school vibes at 30 Rock! 🤗 Tune in Monday Oct. 16 for all-new episodes from our all-new stage! pic.twitter.com/C8p4YMLc21

— The Kelly Clarkson Show (@KellyClarksonTV) October 5, 2023
And it went far beyond just claps. Hoping to cheer up the star, the audience handler asked them to "stand up and give a loud applause every time the producers cut to commercial break and even once the show returned from break." Eventually finishing the taping, the insider explained how Kelly Clarkson left the set without acknowledging the audience.
Would you enjoy the chance to be part of a live audience? If so, which show? Be sure to share your thoughts in the comments below.