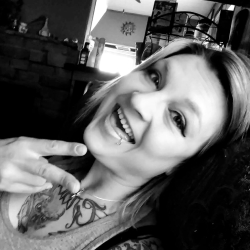 Latest posts by Chris Piner
(see all)
At 90 years old, most would take time to enjoy life and relax a little. But not Willie Nelson. With a career dating back to the 50s, the singer appears to know nothing else but entertaining fans. Although the singer shined a light on outlaw country music, Nelson's popularity soared throughout all music genres. Winning a staggering 38 awards in total, the Country Music Hall of Fame inducted the icon back in 1993. And with 99 studio albums encompassing his passionate and free lifestyle, the Rock & Roll Hall of Fame will welcome the singer into its halls. While a little older these days, Nelson recently proved he still has it.
Although Willie Nelson might have a net worth of $25 million, the singer continues to work. With his book Energy Follows Thought: The Stories Behind My Songs already on shelves, the country legend also prepares to release his concert performance. A mix of old and new, the Long Story Short: Willie Nelson 90 Live At The Hollywood Bowl concert comes in a 2CD Blu-Ray deluxe edition.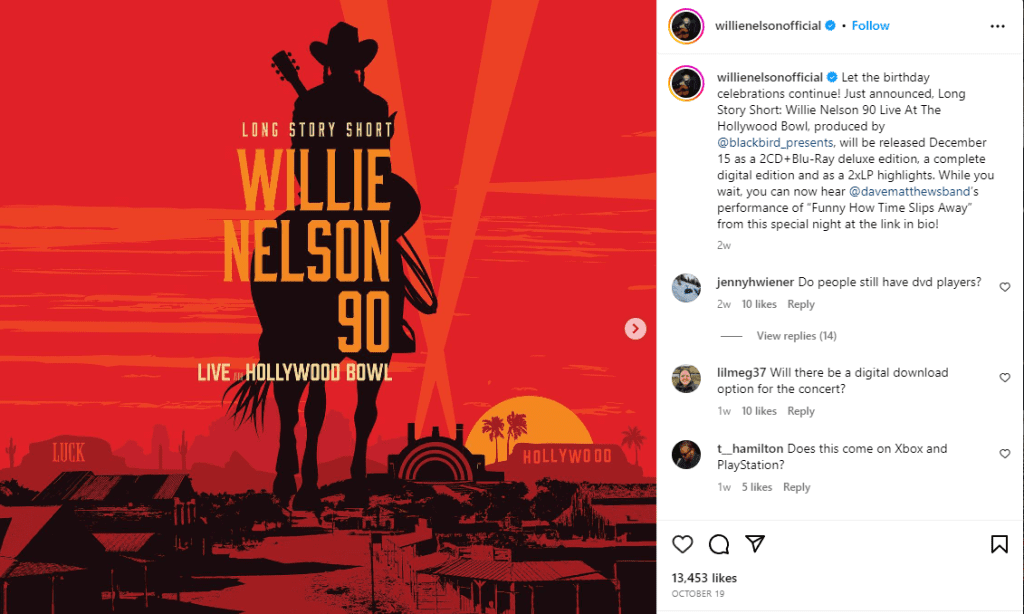 A celebration of his life's work, Willie Nelson didn't perform alone as singers like Chris Stapleton, Kris Kristofferson, Billy Strings, George Strait, and even Snoop Dogg joined to help honor the country star. Executive producers Mark Rothbaum and Keith Wortman shared their excitement about releasing the concert on December 15th, stating, "We are thrilled to partner with Legacy Recordings to bring these iconic live shows that celebrated Willie's 90th to fans around the world. This release captures the magic of these shows and enables audiences all around the world to experience these performances as if they were at the Hollywood Bowl with all of us."
The Late Show
Besides releasing a full concert, Willie Nelson is also selling a greatest hits album on Friday. Appearing on The Late Show, host Stephen Colbert welcomed the star as he performed live for the audience, singing I Never Cared For You.
With his performance garnering rave reviews, fans filled the comment section with love and support for Willie Nelson. Comments included, "Just as legendary as the man, I hope his guitar Trigger finds a home at the Rock and Roll Hall of Fame where she belongs when it is time."
Another comment read,"Willie is a true American patriot. He stands up for farmers, racial justice, social justice, equality, unlawful imprisonment, women's choice. He is a true BLUE American."
One shocked fan insisted, "I can't believe at ninety years old he is now getting inducted into the Rock & Roll Hall of Fame. It should have been ages ago."
Will Willie Nelson Ever Retire
And for those wondering if Willie Nelson will ever retire, he once joked about wanting to retire after every tour but added, "I'm always ready to go back again. I like the bus. I have everything I need on the bus."
Did you ever get the chance to see Willie Nelson perform live? If so, be sure to share your experience in the comments below.