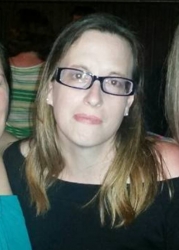 Latest posts by Jennifer Havener
(see all)
Kelly Clarkson roasts Blake Shelton for his 2017 PEOPLE magazine 'Sexiest Man Alive' title. See what she said about the controversial choice.
Blake Shelton & Kelly Clarkson's Sibling Rivalry On The Voice
Blake Shelton was a staple on The Voice since it began in 2011. He served as coach on the singing competition for 23 seasons before departing in early 2023.
However, Kelly Clarkson was also one of the longest-running stars on the TV show. She first joined The Voice in Season 2 as a mentor. She returned in the same role for Season 13. But she took on a full-time role of coach for Seasons 14 through 21. The mom-of-two took Season 22 off to spend time with her children at their Montana ranch. She returned for Season 23, but that seems to be her last season, at least for now.
During their time on The Voice, Kelly Clarkson and Blake Shelton had a sibling-like relationship that amused fans with their pranks and banter.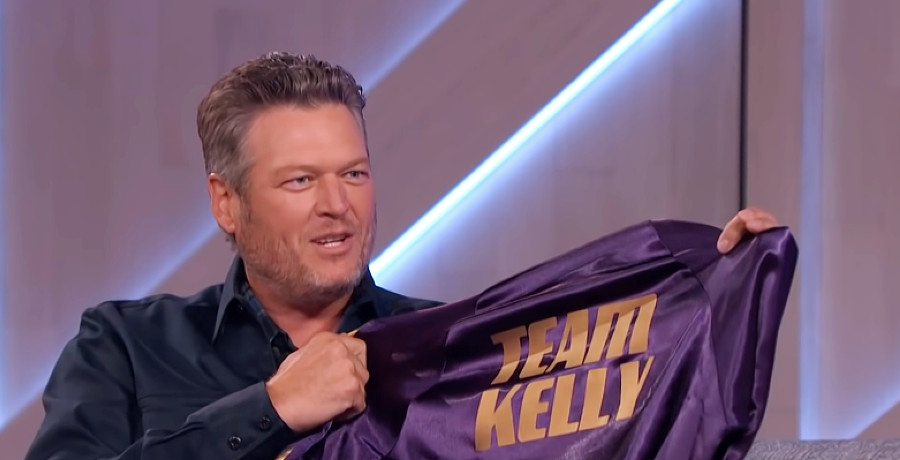 Both Have Moved On From NBC's Singing Competition
The coaches for Season 24 of The Voice are Gwen Stefani, John Legend, Niall Horan, and Reba McEntire. Kelly Clarkson uprooted her family and daytime talk show earlier this year to make the move from L.A. to NYC. The Voice is filmed in Los Angeles, so Clarkson had to give up that endeavor. Click here to read more about her decision to leave The Voice.
With The Voice behind them, Kelly Clarkson and Blake Shelton are moving on with new projects. For Clarkson, that includes her daytime talk show and her new SiriusXM radio channel.
Blake Shelton is returning to his musical roots by embarking on the second leg of his "Back to the Honky Tonk" tour. Shelton's production company has a new Hallmark movie coming out soon in the Time For series based on his hit song, "Time For Me To Come Home For Christmas."
Kelly Clarkson Roasts Blake Shelton's 'Sexiest Man Alive' Title
In 2017, the country crooner was named 'Sexiest Man Alive' by PEOPLE magazine in their annual contest. The public's reaction was a mixture of confusion, disgust, and derision. To this day, it's one of the most controversial covers of PEOPLE magazine. Every year when a new hunk is announced, readers compare the latest choice to Blake Shelton.
America really became bizzaro world when Blake Shelton won the sexiest man alive in 2017 didn't it? pic.twitter.com/cI79IMi1cC

— Cyborg ✝️ (@CountingDown01) November 10, 2023
i'll never forget that year they tried to convince us that blake shelton was the sexiest man alive

— penny lane (@_crybabydiaries) November 8, 2023
Kelly Clarkson is in tune with pop culture, so she knows all about the jokes and mockery surrounding Shelton's stint as a cover boy. She also knows that Grey's Anatomy star Patrick Dempsey was just named PEOPLE's 'Sexiest Man Alive' for 2023.
Access Hollywood caught up with Clarkson for her reaction. Her appreciation of the 80s hunk was clear as day on her face as she quipped, "He has great hair!"
Her admiration turned to shock when the reporter said, "Yeah, it's overdue, right"?
Clarkson's mouth dropped open as she exclaimed, "He's never had it?!"
Patrick Dempsey is PEOPLE's 2023 Sexiest Man Alive! See All of the Dreamy Photos From His Cover Shoot https://t.co/d6XoJ7zs1a

— People (@people) November 10, 2023
The exchange continued with Kelly Clarkson completely dumbfounded that 'McDreamy' had never been 'Sexiest Man Alive' before.
In utter confusion, Kelly Clarkson looks at the camera and deadpans, "And Blake got it?"
She quickly followed up the jab with, "I'm just kidding. I'm just kidding! I'm just kidding, Blake deserved it."
After her crack about her former Voice co-star, Clarkson returned to the topic of Patrick Dempsey, saying she would have thought this would be his "second or third" time as 'Sexiest Man Alive.'
"Oh boy, We really messed that one up," she said. "You know what. He's aging like a fine wine," she added. Who knew Kelly Clarkson had a thing for Dr. McDreamy, but then again – who doesn't?
Watch the hilarious clip of Kelly Clarkson roasting Blake Shelton below.
@accesshollywood

Kelly Clarkson has the best reaction to Patrick Dempsey being The Sexiest Man Alive 😂