Latest posts by Tresa Patterson
(see all)
Like so many luminaries in the country music world, Tim McGraw and Faith Hill savor special family moments and traditions. Especially through the holidays. The New Year's ball in Times Square dropped days ago, but the party's still on for Tim as his bride of 26 years delights in the goofy side of her Shotgun Rider hubby. Luckily for fans, Tim proves he loves the groove of a little Olivia Rodrigo. Plus, Faith Hill loves showing it all off on camera.
The McGraw clan never minds getting into character
Not surprisingly, several talents run through the genes of the McGraw family. Tim McGraw and Faith Hill each amassed critical accolades for their embodiment of the gritty and devoted Yellowstone patriarchs James and Margaret Dutton in the 1883 prequel. Despite the differences in historical eras, this on-screen family truly embraced the genuine sense of Live Like You Were Dying. This was long before Tim McGraw made the song both an ode to his late father and a mantra for millions.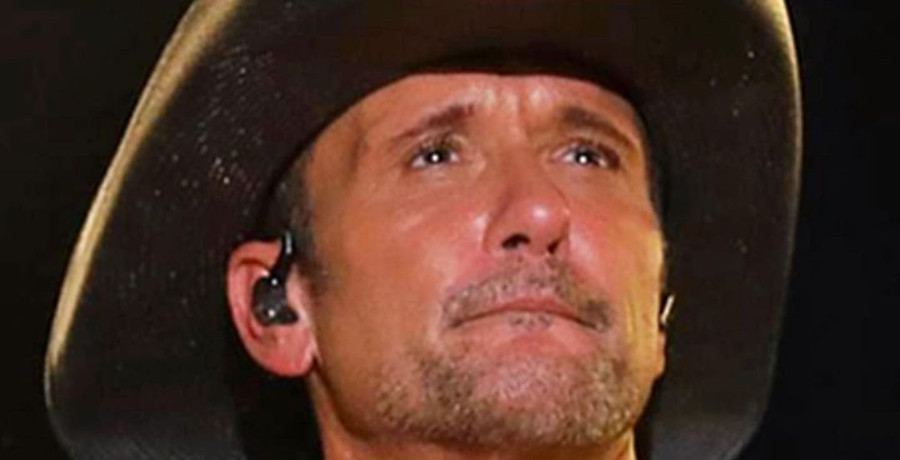 Speaking of life and death, Country Music Alley conveyed the McGraw family tradition of portraying characters for a themed dinner, including family and friends. Perhaps no other family in film history made their own terms with life and death like the Corleone's of The Godfather saga. In truth, however, the McGraw daughters are following in the more innocent, artistic, and well-earned footsteps of mom and dad. Gracie, 25, has a voice worthy of Broadway and Barbra Streisand. Their middle daughter, Maggie, 24, pursues her talent and her social consciousness with endeavors like "Feed the Frontlines" for Nashville first responders during the early pandemic.
Audrey Caroline McGraw, 21, already scored a starring role as the protagonist in her dad's music video for 7500 OBO. No coattail-riding is necessary for these gifted siblings bound for bright futures under their own steam. Tim McGraw and Faith Hill have front-row seats.
Tim McGraw doesn't need a dance floor– just a backseat
As noted by Yahoo News, Today per MSN, and People per MSN, all Tim McGraw needs to break out into some saucy moves is the sound of Olivia Rodrigo singing her #1 song, Good 4 U. Certainly, fans agree that no matter what their favorite superstar's feet are touching, his upper body is doing all the right things on a sunny New Year's day. The backseat works out fine for his choreography in the catchy tune.
"This is a rare, very rare look into a side of my husband and only his girls and I get to see," Faith Hill offers as a description of the post on Instagram.
Right on cue, demonstrating how right his wife is, Tim McGraw swivels his torso and waves his hands in the air "like he just don't care," before closing their routine with a wide-eyed crazy face. It's good to see that stardom doesn't take simple fun out of the soul.
Faith Hill proudly declares that "this is the best way to enter into 2023." The artist who made Breathe unforgettably her own concedes that while the first of the year is over, "the first week still counts." Very apparently, Tim McGraw feels he has plenty to celebrate.
"Regardless, it's worth it," Faith Hill assures in her caption. In closing, the Mrs. simply said, "Enjoy. You're welcome," (followed by four red hearts) "Faith."
Tim & Faith follow their own passionate music
On a more serious note, Faith Hill sees much more than silliness in the abandon of Tim McGraw's impromptu performance.
"Dance every day," she implores followers. "Maybe steal some of Tim's moves."  The little taste of dancing like "he just don't care" brings "joy, laughter, and the insatiable need to be present." Faith Hill insists.
Whether they are parenting, performing, creating, or being grand examples of the blessing of being goofy, Tim McGraw and Faith Hill are always present in every sense.
Unfortunately, no one knows if Tim McGraw and Olivia Rodrigo have plans for any collaboration. However, Tim McGraw is always game for singing across genres, so long as the song is good. He still loves his good times with Ne-yo, Nelly, and rockers Def Leppard on Nine Lives. There's always diversity on any playlists for Tim McGraw and Faith Hill, including a few with their daughters.
For all fans know, Tim and Faith are already conjuring another of their timeless duets, or Tim is checking with Olivia Rodrigo for studio time. It's all good for 2023.