Latest posts by Shawn Lealos
(see all)
Brittany Aldean, the wife of country superstar Jason Aldean, has found a way to make money off the "Try That in a Small Town" controversy. The video ended up being removed from CMT. The backlash caused it to reach number one on the Billboard Hot 100 charts. This has created a money-making opportunity for Brittany Aldean and Jason's sister, Kasi Rosa.
Here is how Brittany Aldean is capitalizing on the controversy.
Jason Aldean wife Brittany capitalizes on 'Small Town' controversy
The new Jason Aldean music video for "Try That in a Small Town" caused a lot of controversy. It got even hotter when CMT removed it from the rotation. The song talks about how people in small towns won't allow the protests, riots, and violence that happened in large cities. It also mentioned having "a gun that my granddad gave me" and the line "see how far ya make it down the road."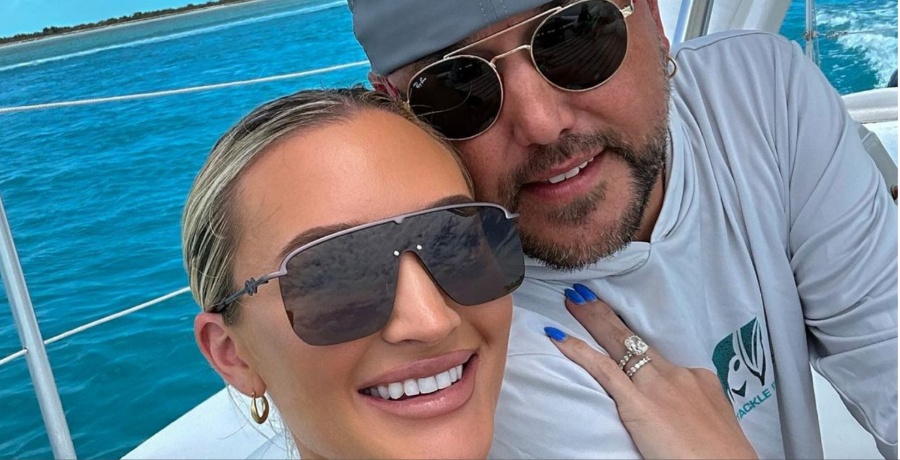 People against the Jason Aldean song said it promoted violence and the video included BLM protests on top of the riots in the background footage. People supporting the song claimed it was about keeping violence out of small towns. The song's removal from CMT might have been overblown as well. The footage used in the video included some copyrighted footage that had to be removed.
However, with all the talk from both sides, Brittany Aldean realized it was a perfect time to make money from the situation. It also isn't the first time she has used controversy to make herself a few bucks. She is selling clothing apparel for people who support the message in the song.
Brittany Aldean selling clothes for 'Small Town' supporters
Brittany Aldean has some new shirts in her line of clothing apparel that she is selling with Jason Aldean's sister, Kasi Rosa. There is a shirt that has a truck carrying a marquee with the song title in the bed. There is another shirt with the song title and an American flag in the middle. She also has another shirt with Jason Aldean's face on it and the word "Legend."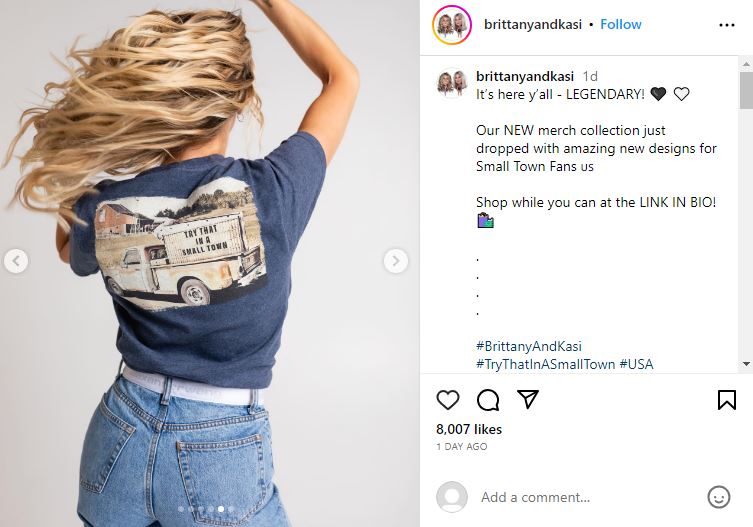 Brittany also added a hot-button shirt that said "It's Not Conservative. It's Common Sense" written on it. This brings back memories of the last time that Brittany Aldean used a controversial moment to make money off her clothing line.
Brittany had made some comments about the trans rights movement and it caused musicians like Maren Morris to lash out at her. All she said was, "I'd really like to thank my parents for not changing my gender when I went through my tomboy phase," but people took the comment and ran with it.
This caused Brittany to make money off of it, although she did donate "a portion of the proceeds" to an organization helping to fight human trafficking. The shirts at that time read, "Don't Tread On Our Kids" and she called it her "Insurrection Barbie" line of clothes.
What are your thoughts about Jason Aldean's wife making money off her husband's controversial song? Let us know your thoughts in the comments below.