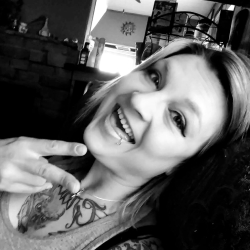 Latest posts by Chris Piner
(see all)
Among the newcomers in country music, Bailey Zimerman is already proving himself a massive success with his album Religiously. The Album. Not only did the album set a record for the most streamed debut country album of all time but it also landed the top streaming debut across all genres of music. On top of his success in the studio, the singer traveled to Australia to open for Morgan Wallen. With his career expanding with each performance, it appears the country singer's life is missing one crucial part that he hopes to find on TikTok.
Taking A Trip
Back in 2020, Bailey Zimmerman hoped for nothing more than for people to listen to his music. Now, three years later, the singer is standing on stage with artists like HARDY and Morgan Wallen. Given that Zimmerman traveled to Australia to perform, he prepared himself, thinking he would have no fans outside of the country. Yet after his set, he admitted, "I did an acoustic set, which was the coolest part. Because when I went out there and sat down on the stool to sing acoustic, there were so many people there, and they screamed every word from the first three songs, and they sang every single one. It was awesome."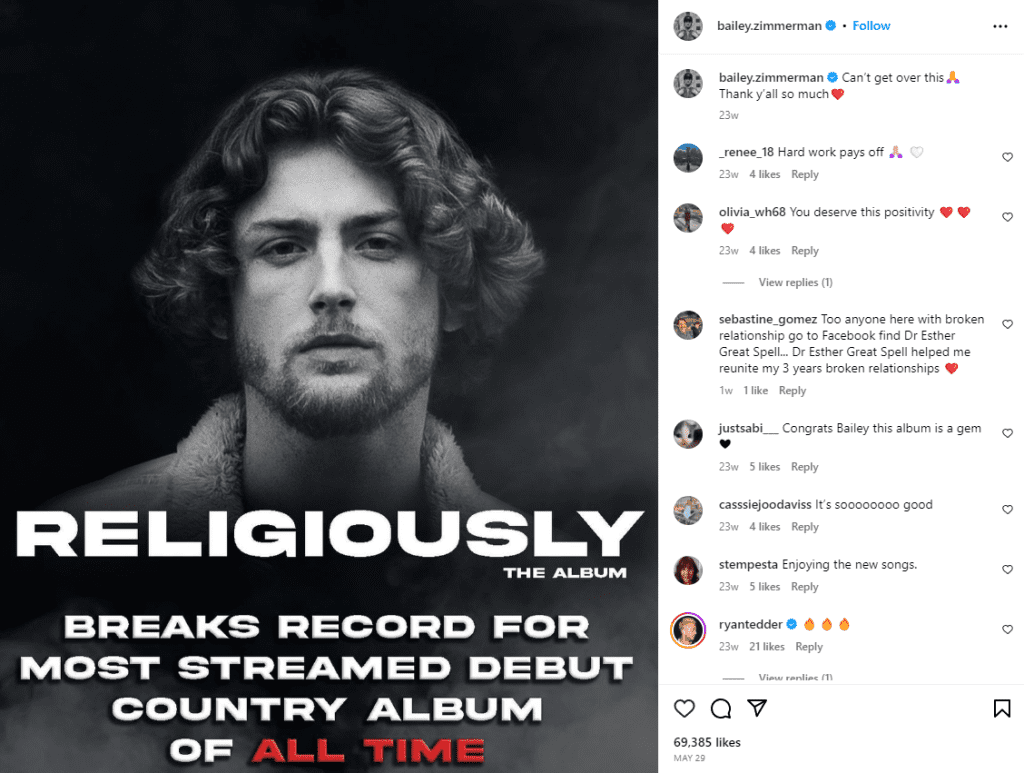 As for Australia in general, Bailey Zimmerman had nothing but praise. "I was in some of the shows and walked around on the streets going bar to bar. I was like, 'This is awesome. This is so awesome'. We had the coolest pool in Melbourne – we had the tourist pool with a bar in it. And I got to get drunk with Jordan Davis."
Bailey Zimmerman Looking For The Real Deal
While enjoying his time on the road, fans of Bailey Zimmerman were somewhat stunned when he shared on TikTok that he was looking for love. That's right, the singer might have the spotlight, but his heart longs for another. With the power of social media behind him, he said in the video below, "Hey y'all. I'm Bailey Zimmerman, and I'm looking for a wife, so if you wanna be my wife, say it in the comments."
Keeping it short and sweet, the video quickly made its rounds with the comment section practically exploding with replies. And that doesn't include the DMs the singer received. Bailey Zimmerman shared the inspiration behind his post, explaining, "I'm always looking for a wife. I'm always looking. Until I find one, then I will no longer be looking. Maybe people think I got a girl or something. I'm going to just clear the air here. I do not have a girlfriend, and I am looking for one."
As for the comments, fans took their shot with one writing, "Lost in the 22k comments, but hi! I cook, I clean, I own a cabin and travel a ton. I'm loyal, kind and compassionate. ER Nurse. Ready for the real deal." Another fan suggested she would leave her husband. "I already have a husband, but I'm willing to upgrade!!! LOL".
Who is the one country singer you would be willing to date? Be sure to share your answers in the comments below.